Welcome to Ramon's Village Resort
On the Beautiful Island of Ambergris Caye
Styled after the Tahitian cottages on the Polynesian island of Bora Bora, our cabanas are built from native materials by craftsmen utilizing the same skill and techniques the islanders used in the days of the great sailing ships. We're not a concrete condo encompassed by concrete parking lots. Ramon's Village is a sanctuary nestled in a tropical garden of Royal Palms, bougainvillea, lilies, hibiscus and dozens of other types of tropical flora. Surrounded by the plant life are Mayan sculptures that provide a glimpse of the civilization that preceded us in this Caribbean paradise. Once inside our enchanted village, you'll be in a world of your own choosing.
When God created the heavens and earth he was exceptionally generous with the tiny nation later to be known as Belize. Blessed with both the World's Second Largest Barrier Reef, at 186 miles, and 3 of the 4 living atolls in the Western Hemisphere, Belize is a Scuba Divers Paradise.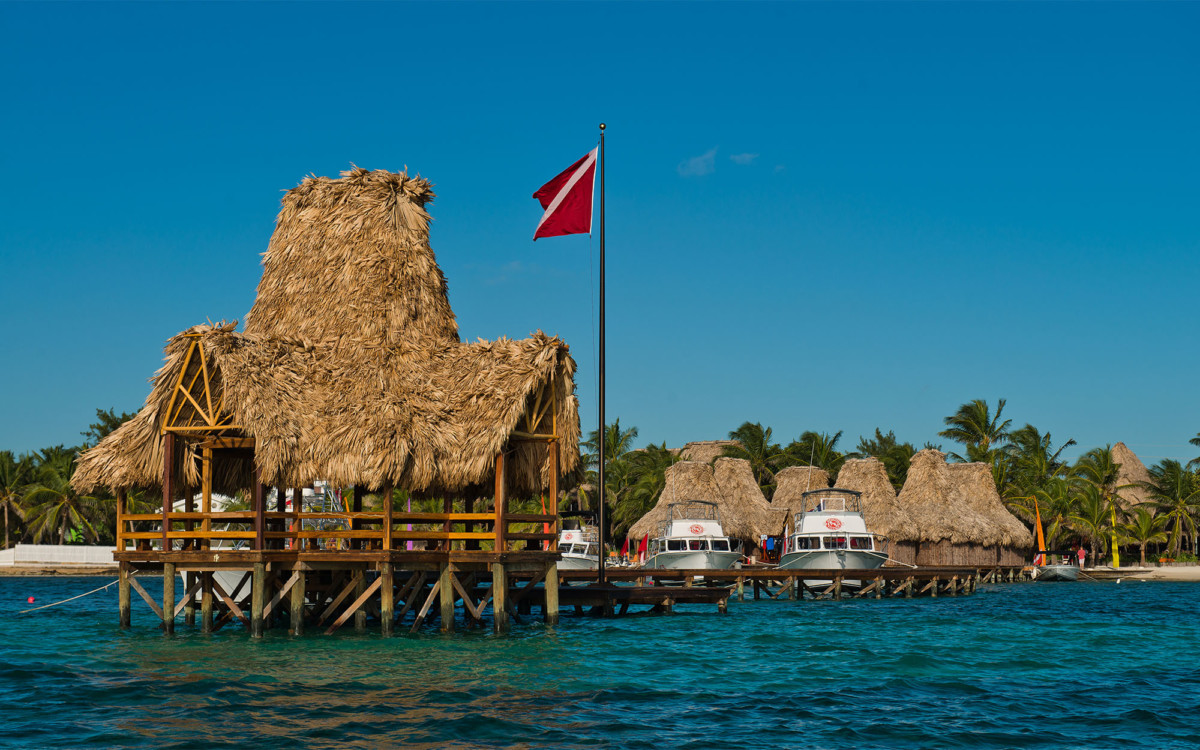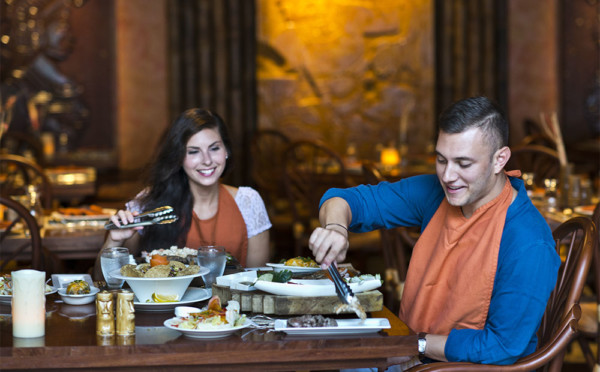 Sometimes it's more fun to "go out" to dinner. That is definitely not the case at Ramon's Village Resort. Our on-site restaurant, Pineapples On The Beach, is outstanding! The breakfast, lunch and dinner menus all have a wide variety of selections to choose from, in addition to the daily specials. Chef Rommy Kie and his culinary staff prepare off-the-chart tropically inspired dishes including our owner's favorite, the Pineapple Boat.
The food is just one reason to come to Pineapples, the location and the incredible view are two more great reasons, but the best reason may be to meet our wait staff—you will love them!
Enjoy specialty coffee and fresh fruit smoothies at Tropic Al's! Located poolside at Ramon's Village, Tropic Al's offers a dazzling selection of fruit smoothies and gourmet coffee selections that will please even the most discriminating beverage critics.
Plus, enjoy fabulous views of the Caribbean Sea, lagoon-style pool and tropical gardens while enjoying your beverage at Tropic Al's.