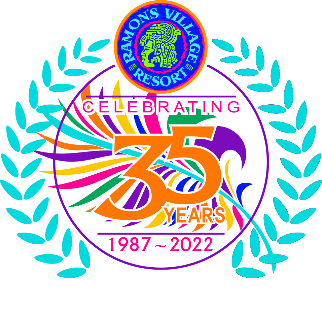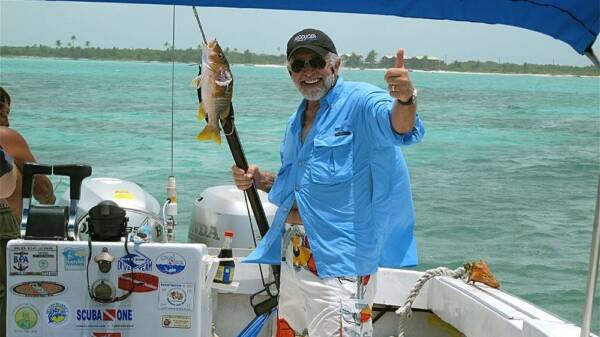 A Wonderful Legacy
by Steve Sherwin, Ramon's Village Resort, VP of Operations
On October 5, 2020, one day shy of his 78th birthday, Richard Headrick, world-traveler and longtime owner of Ramon's Village, said goodbye to this old world and left on his final journey. While those of us who knew and loved Richard will always miss him, we rejoice in the knowledge that he is now in the presence of our Lord.
Richard, always an adventurer, risk-taker and thrill-seeker, purchased Ramon's Village Resort in April of 1987. Within weeks, he was friends with then Mayor of San Pedro, Mr. Gilberto "Chico" Gomez, as well as the Prime Minister of Belize, Right Honourable Manuel Esquivel. Anxious to implement the many hopes, dreams and plans he had envisioned for the little broken-down hotel with only fifteen cabanas, Richard began the renovations and additions to Ramon's in May of the same year. Before the end of summer, everyone in the town of San Pedro knew Richard, and they too were his friends.
In 1989, Richard surrendered his life to Jesus. No matter the circumstances from that time forward, he was faithful to provide for the kingdom of God and in return, the Lord blessed Richard's efforts; Ramon's Village grew to become one of the most respected and prestigious resorts in Belize.
San Pedro was already poised to become a tourist destination and with Richard's creativity and zeal, a spark ignited, which started the growth that has continued until this day. He never saw other hotels as competitors, instead, he continually sought out others who would work with him to promote tourism throughout the entire country of Belize, as well as the U.S. In response to Richard's passing, the Belize Tourist Board wrote, "Mr. Headrick has been contributing to Belize's tourism industry since 1987, and has proven to be a tremendous investor and a driving force in the Industry's growth and development."
In 1993, Richard married his wife, Gina—a true match made in Heaven. She brought a woman's perspective to Ramon's and, with her help, some of the rough edges were smoothed out. Under their leadership, Ramon's Village has continued to grow and improve and has maintained its place in the Belize Tourist Industry all these years.
Their incredible staff became family and so did all the many wonderful guests they met over the years. Anyone who ever met Richard, will never forget him. Upon his passing, our General Manager, Mr. Einer Gomez, wrote, "Richard taught me to be faithful, honest, truthful and kind. Because our paths crossed, I live a better life." Lastly, longtime friend and business associate, Mrs. Soli Arguelles, wrote, "Richard has passed thru this life, but his footprints will not be erased in the sands of Belize history."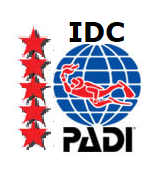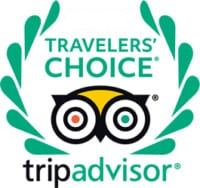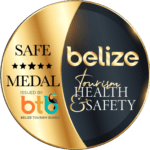 On the Beautiful Island of Ambergris Caye
Welcome to Ramon's Village Resort
Styled after the Tahitian cottages on the Polynesian island of Bora Bora, our cabanas are built from native materials by craftsmen utilizing the same skill and techniques the islanders used in the days of the great sailing ships. We're not a concrete condo encompassed by concrete parking lots.  Ramon's Village is a sanctuary nestled in a tropical garden of Royal Palms, bougainvillea, lilies, hibiscus and dozens of other types of tropical flora. Surrounded by the plant life are Mayan sculptures that provide a glimpse of the civilization that preceded us in this Caribbean paradise. Once inside our enchanted village, you'll be in a world of your own choosing.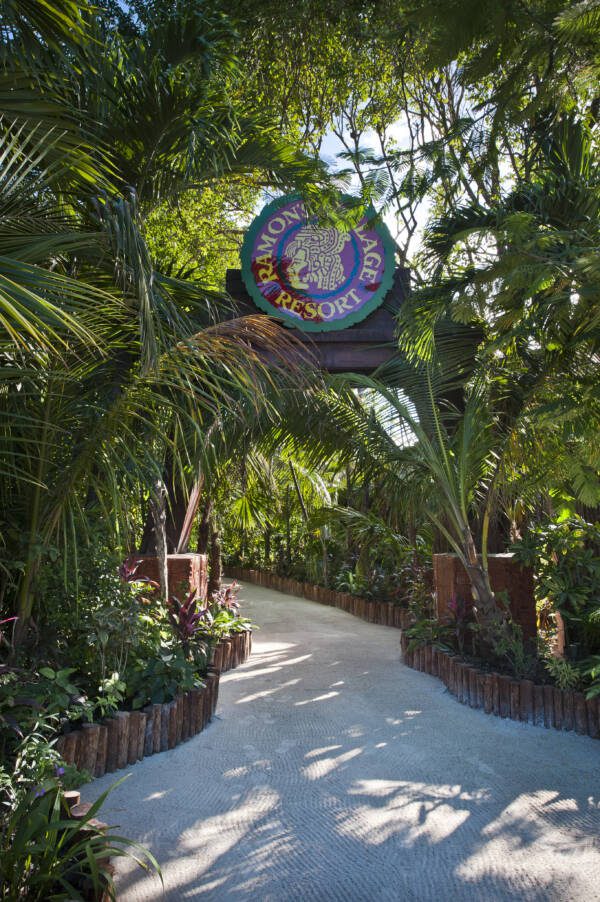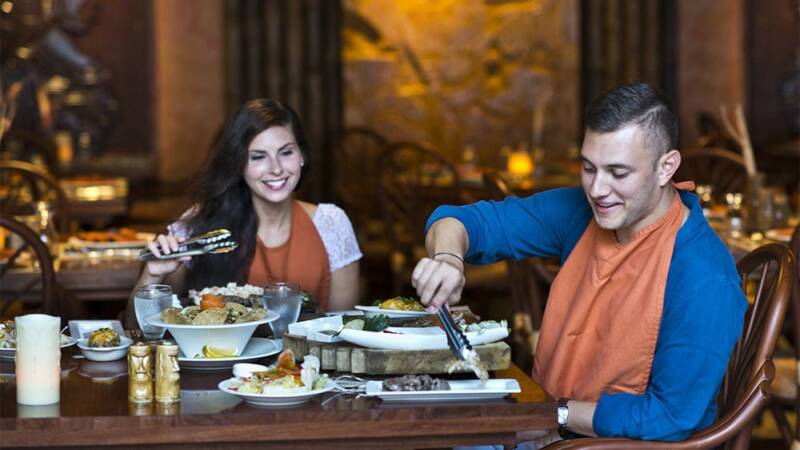 Sometimes it's more fun to "go out" to dinner. That is definitely not the case at Ramon's Village Resort. Our on-site restaurant, Pineapples On The Beach, is outstanding! The breakfast, lunch and dinner menus all have a wide variety of selections to choose from, in addition to the daily specials.  Chef Rommy Kie and his culinary staff prepare off-the-chart tropically inspired dishes including our owner's favorite, the Pineapple Boat.
The food is just one reason to come to Pineapples, the location and the incredible view are two more great reasons, but the best reason may be to meet our wait staff—you will love them!
Enjoy specialty coffee and fresh fruit smoothies at Tropic Al's!  Located poolside at Ramon's Village, Tropic Al's offers a dazzling selection of fruit smoothies and gourmet coffee selections that will please even the most discriminating beverage critics.
Plus, enjoy fabulous views of the Caribbean Sea, lagoon-style pool and tropical gardens while enjoying your beverage at Tropic Al's.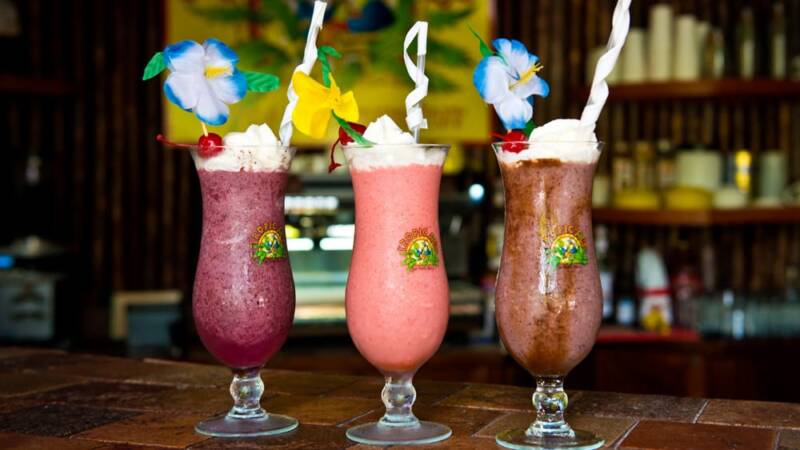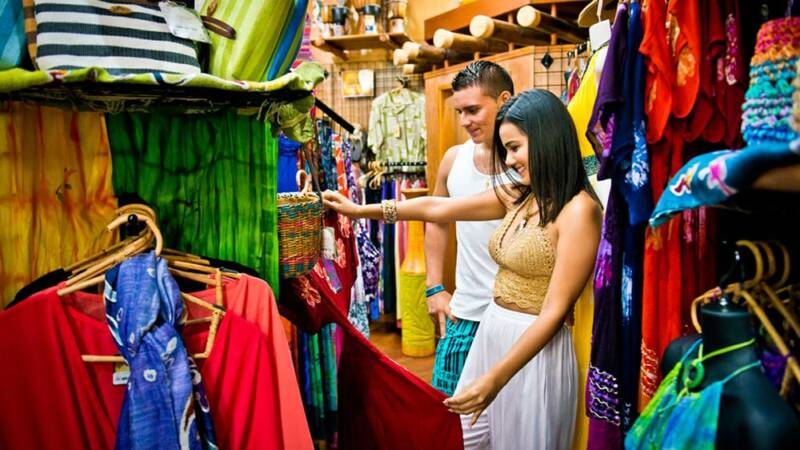 The Tiki Turtle Trading Company, located poolside at Ramon's Village, offers a fabulous selection of gifts from not only Belize, but also around the world. Our gift shop is the most unique and interesting one on the entire island of Ambergris Caye!  Some of our gift items are large, but don't worry, if you like it we'll ship your gift shop purchases back home right to your front door!
Ramon's Village is the ultimate tropical island setting for the wedding of your dreams! Begin your romantic new adventure surrounded by crystal white sand and intimate manicured gardens while palm trees sway in the gentle breeze. Lavish floral archways, corsages and bouquets are delicately hand-crafted from native flowers of your choosing. The staff at Ramon's Village offers many years of experience in Wedding Planning and are ready to assist you with every aspect of your wedding. What better place to begin the rest of your lives together than here in paradise…you can Belize it!
There's lots to do at Ramon's Village!

Check out these awesome activities you can enjoy…
Load up your crew, and go have fun on Ambergris Caye! Enjoy a beach picnic, snorkeling and much more. Choose one of these exciting adventure tours and enjoy the island.
Looking for the adventure of a lifetime?  Go explore the wonders of mainland Belize!  Discover the mystery of the Mayan civilization, zip line through the jungle, explore underground caverns..
 Belize is not just a Scuba Diver's Paradise. The Good Lord provided for the fisherman equally as well. On Ambergris Caye, we enjoy fishing along the Reef, or fishing in the Flats behind the island or Fishing in the deep blue water.
All the Services You Need
Amenities
"We had truly fantastic vacation, greatly due to the superb staff and facilities at Ramon's Village. On the first morning, we were greeted by Ramon himself, which was a treat! The staff and service at Ramon's Village are truly incredible. We will be back soon!"
"Everything was at ease, when it came to the wedding planning/reception/food/rooms & guests. It's like they knew exactly what I wanted!"
"We have just returned to Houston after an 'Un-Belizeable' trip to your very beautiful Ramon's Village Resort. We want to compliment the entire staff on just how much they did to make sure that our stay was wonderful… Everyone was so considerate, polite and friendly… The housekeeping staff did a great job as well."
"Awesome Experience! This was our second time staying at Ramon's Village. We'll definitely return to stay again. The staff was courteous, friendly, and go way beyond expectations. The dive masters and boat captains are helpful and experienced."
"The service is friendly and professional but also with a laid-back feel. It seemed like everyone working there (from the waiters to the dive staff) was in a good mood and genuinely happy to be there!"
"The staff is what makes this place such a 'Wonderful Experience'… they treat you like family!"
"On our first visit to Belize, we stayed at Ramon's Village. What an outstanding trip! Ramon's Village is an exotic resort with an absolutely amazing staff. I too am in the vacation industry, and your staff was second to none!"
"Best island resort ever! The attention to detail at Ramon's is spectacular! From the setup in our room when we first walked in (excellent use of local flora in the towels!) to the sweeping of the sand walks there was no detail missed! Everyone on staff was extremely friendly and helpful in every way!"
As I put on my Facebook page, when you have to leave a place and you have a lump in your throat and a tear in your eyes, you know you left part of your heart there. AMAZING STAY!
"The staff here are excellent, and very helpful. We had a great time while we were here. You all did a wonderful job on the wedding. It was perfect! We will definitely come back again. The setting is beautiful, and the food is excellent!"
"Another fantastic thing about Ramon's Village Resort is its location. San Pedro isn't a huge place, but it seemed like Ramon's was right smack in the middle of town because it was a 5-minute walk from there to basically anywhere. When we walked up the beach we noticed another hotel that looked a little swankier than Ramon's, but it had no beach at all!!! Another friend of ours stayed at another hotel, but we hardly ever saw him because his hotel was much farther removed from the heart of town. Anytime he wanted to meet up with us, he had to take a taxi."
"Hi there!! We just wanted to say thank you for making our honeymoon extra special! We just got home yesterday and are already missing Belize so much!"
"Since I am an early riser, I was aware that every day the beach and the pathways had been raked to remove the fallen leaves and debris. What appeared to everyone each morning was a pristine path and beach."
"The Honeymoon Suite was a step up from the regular cabanas; more spacious with a bar area, our own personal hammock and right on the beach!…we enjoyed the wrap-around veranda while listening to the waves lap the shore. Beautiful!"