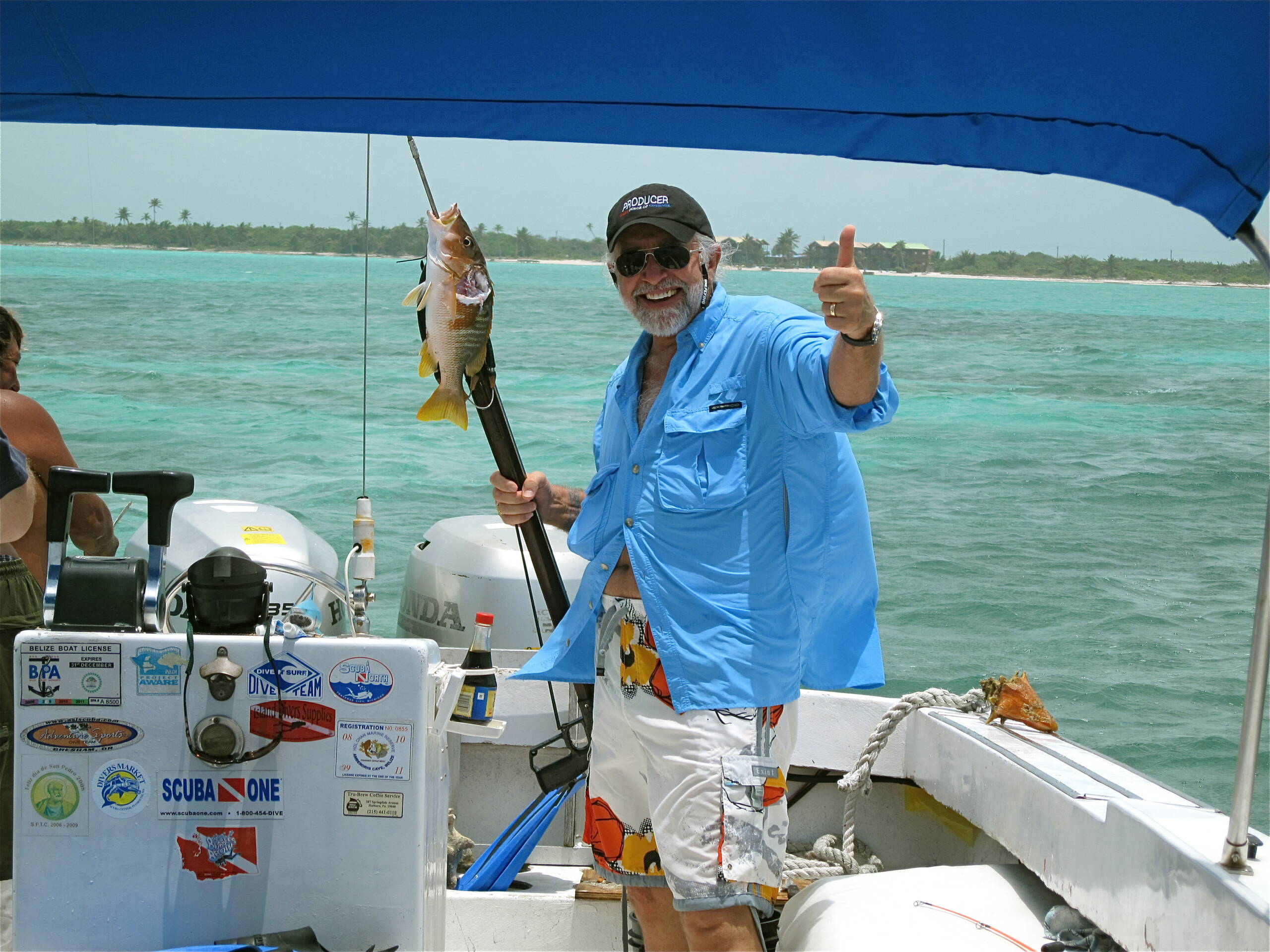 A Wonderful Legacy
by Steve Sherwin, Ramon's Village Resort, VP of Operations
On October 5, 2020, one day shy of his 78th birthday, Richard Headrick, world-traveler and longtime owner of Ramon's Village, said goodbye to this old world and left on his final journey. While those of us who knew and loved Richard will always miss him, we rejoice in the knowledge that he is now in the presence of our Lord.
Richard, always an adventurer, risk-taker and thrill-seeker, purchased Ramon's Village Resort in April of 1987. Within weeks, he was friends with then Mayor of San Pedro, Mr. Gilberto "Chico" Gomez, as well as the Prime Minister of Belize, Right Honourable Manuel Esquivel. Anxious to implement the many hopes, dreams and plans he had envisioned for the little broken-down hotel with only fifteen cabanas, Richard began the renovations and additions to Ramon's in May of the same year. Before the end of summer, everyone in the town of San Pedro knew Richard, and they too were his friends.
In 1989, Richard surrendered his life to Jesus. No matter the circumstances from that time forward, he was faithful to provide for the kingdom of God and in return, the Lord blessed Richard's efforts; Ramon's Village grew to become one of the most respected and prestigious resorts in Belize.
San Pedro was already poised to become a tourist destination and with Richard's creativity and zeal, a spark ignited, which started the growth that has continued until this day. He never saw other hotels as competitors, instead, he continually sought out others who would work with him to promote tourism throughout the entire country of Belize, as well as the U.S. In response to Richard's passing, the Belize Tourist Board wrote, "Mr. Headrick has been contributing to Belize's tourism industry since 1987, and has proven to be a tremendous investor and a driving force in the Industry's growth and development."
In 1993, Richard married his wife, Gina—a true match made in Heaven. She brought a woman's perspective to Ramon's and, with her help, some of the rough edges were smoothed out. Under their leadership, Ramon's Village has continued to grow and improve and has maintained its place in the Belize Tourist Industry all these years.
Their incredible staff became family and so did all the many wonderful guests they met over the years. Anyone who ever met Richard, will never forget him. Upon his passing, our General Manager, Mr. Einer Gomez, wrote, "Richard taught me to be faithful, honest, truthful and kind. Because our paths crossed, I live a better life." Lastly, longtime friend and business associate, Mrs. Soli Arguelles, wrote, "Richard has passed thru this life, but his footprints will not be erased in the sands of Belize history."