"You know the old adage, 'You have to see it to believe it'? Well, that pretty well summarizes Ramon's Village Resort on the island of Ambergris Caye, Belize"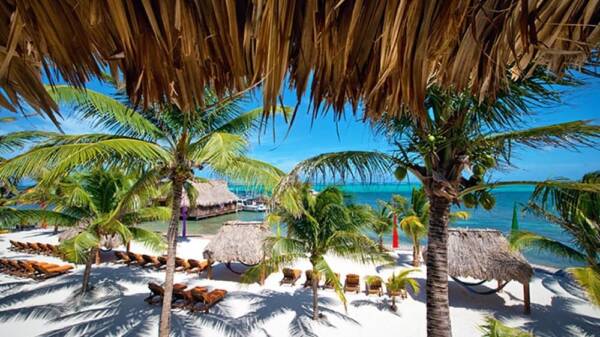 Ramon's Village Resort is the host hotel for government dignitaries, entertainment personalities, entrepreneurs, authors, songwriters, artists, dive professionals, amateur dive enthusiasts, photographers, fishermen, beauty queens, fashion models, vacationers and the person who just wants to get away for a few days. We can only accommodate a few guests at any one time and we fill up pretty quickly, so if you want to make some great memories and a bunch of new friends, make your reservations early and come stay with us!
Combine the lush vegetation, Mayan influence, Tahitian elements, delicious food, wonderful people, excellent service, great amenities, comfortable accommodations, superb location and the wide variety of entertainment options, and it's no wonder Ramon's Village Resort in San Pedro on the island of Ambergris Caye has been the first choice of travelers to Belize since 1987.
Styled after the Tahitian cottages on the Polynesian island of Bora Bora, our cabanas are built from native materials by craftsmen utilizing the same skill and techniques the islanders used in the days of the great sailing ships. We're not a concrete condo encompassed by concrete parking lots. Ramon's Village is a sanctuary nestled in a tropical garden of Royal Palms, bougainvillea, lilies, hibiscus and dozens of other types of tropical flora. Surrounded by the plant life are Mayan sculptures that provide a glimpse of the civilization that preceded us in this Caribbean paradise. Once inside our enchanted village, you'll be in a world of your own choosing.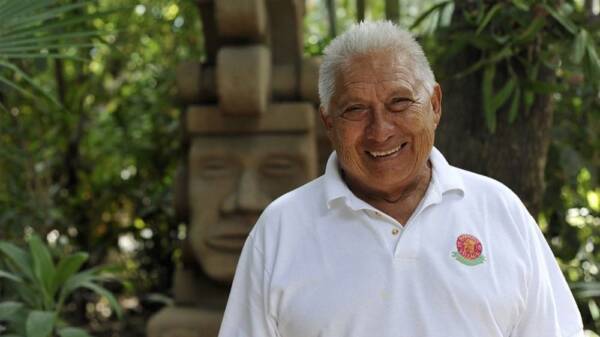 Our legendary host, who passed away in 2018, Mr. Ramon Nunez, was a native of San Pedro. Born in a skiff while on the way to the hospital in Belize City, he was a true man of the sea. The first certified scuba diver in the country of Belize, he was asked to guide the legendary Jacque Cousteau aboard the Calypso while he explored the world renowned Blue Hole.
Ramon was a recipient of the Belize Tourism Board Lifetime Achievement Award and the International Legends of Diving Giant Stride Award.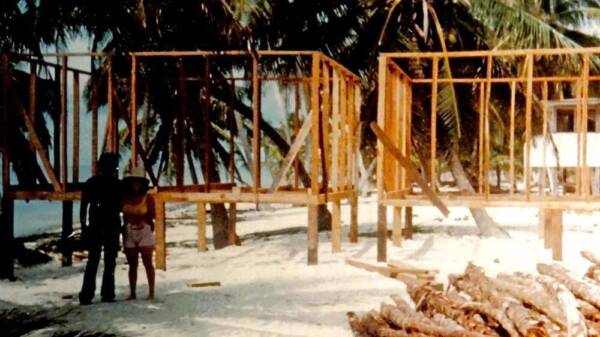 History of Ambergris Caye and Ramon's Village Resort
Knowing a little of the rich history of Ramon's Village Resort helps on appreciating its rare and rustic beauty.
On September 13, 1869, the British Honduras Courts saw fit to put Ambergris Caye on the public auction block. As the highest bidder, James Hume Blake bought Ambergris Caye with his wife's gold for $625.00.
Mr. Blake then registered Ambergris Caye in the name of his two stepdaughters, Maria Exaltacion Andrade and Romana Andrade. Romana died of influenza and Maria inherited all of Ambergris Caye.
Maria settled on Ambergris Caye with many of the families that had been with her as she fled from the Icaiche Indians on the mainland. She chose a section of land for the village, which she named San Pedro. Then she distributed her lands amongst the families that came with her. She told the head of each family, "Walk from this spot for five minutes and plant your stake. That will be your land."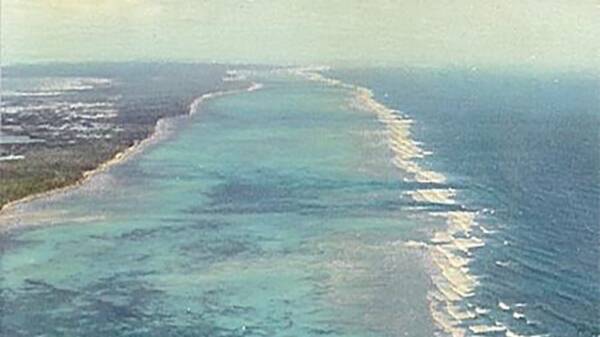 Eighty-three families that came with her became owners of the Ambergris Caye lands from Boca Ciega to the South to Bacalar Chico to the North. The eighty-three property owners immediately began developing their plantations by planting coconut trees. Within 5 years, the trees were bearing fruit and the coconut industry did very well. The property where Ramon's Village Resort sits today was one of these plantations named Esmeralda.
However, in 1942 a devastating hurricane hit the island reeking havoc on the houses and flattening many of the coconut plantations, forcing many laborers and plantation owners to seek new professions. Many resorted to the logical choice of fishing, which has proved to be a very wise decision.
In 1961, Ambergris Caye's first hotel was built on this very site, where Ramon's Village stands today, by Vernon and Terry Hammon. It was a beautiful place named Reef Colony Club, which consisted of 6 to 8 luxury, individual units with bedrooms, kitchens, private lawns, gardens and access to the beach.
Reef Colony Club was destroyed by category 5 Hurricane Hattie the night after its completion. It sat in ruin for 20 years until a group of investors from Meridian, Mississippi bought the property.
The investors were frequent visitors to Ambergris Caye, who enjoyed the wonderful fishing. Each time they came, Ramon Nunez was their fishing guide.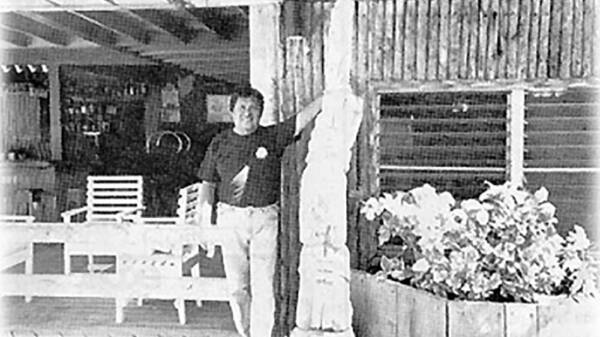 One day, Ramon told the group about the property with the ruins of Reef Colony. They purchased it under one condition: Ramon would run their new hotel. He said, "Yes," and they named the property Ramon's Reef Resort. They dug the sand out of the original Reef Colony pool, which was the first pool on the island, opened the restaurant, built ten cabanas and opened for business. Ramon ran everything himself, with the help of his wife, Micky, who did the cooking.
An additional five cabanas were built in 1982 and Ramon's Reef Resort remained virtually unchanged until Richard Headrick, a businessman from Laurel, Mississippi, stopped by one evening to spend the night while en route to Honduras. He was greeted by Ramon who, with arms opened wide, said, "Welcome to the land-of-make-Belize, mi amigo!" Richard knew immediately that this little place was to be his. He discovered that the owners lived only fifty miles from his home in the States. After a year of negotiations, a deal was struck at midnight on March 10, 1987, whereas Richard Headrick became the new owner on April 21, 1987, and is still the owner today. Richard had the same conditions as the previous owners: Ramon had to stay on as manager. He said, "Ramon, all I want you to do is hug the ladies and make everyone else feel good!" And, as the legendary host that he is, Ramon has done a great job at that! Soon after, the name was changed to Ramon's Village Resort.
Richard moved to Ambergris Caye in 1987, bringing the island's first fax machine with him. The original renovations and additions to the property began in phases, which would ultimately take years to complete. Ongoing renovations continue to this day, however, it is our intent to keep Ramon's tropically rustic and quaint.
In the summer of 2000, construction began on Steve and Becky's Cute Little Hotel, a British Colonial style property just across the street from Ramon's Village Resort, which was built to handle overflow guests. At the same time another extensive upgrade to Ramon's was underway with a new lagoon style pool and our infamous Rey Ramon stella added. However, a few weeks from the completion, Hurricane Keith sidetracked our efforts. Steve and Becky's was put on hold and Ramon's was closed for the better part of 3 months to repair the storm damage and complete the renovation.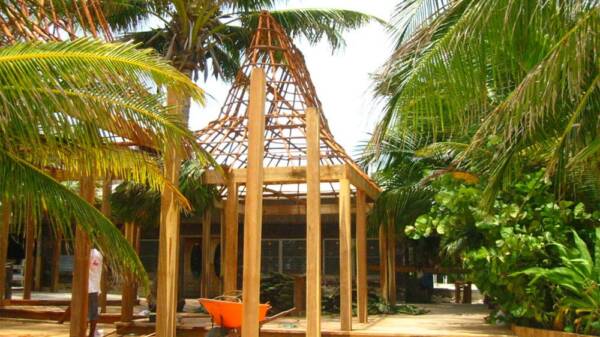 Thanks to Hurricane Keith, we were able to provide our newly remodeled rooms with all new furnishings! A renovation in 2004 included leveling of the the dining room (now named Pineapples On The Beach) and rebuilding it with a new large thatch roof. Steve & Becky's was also renamed to the Belizean Princess and remains as a sister property to Ramon's Village Resort.
Ramon's Village Resort has seen a lot of changes over the years including in late 2009 when Richard and Gina spent $1,000,000 USD to spruce the place up a bit. The renovation included the addition of larger thatch covered verandahs, French glass panels facing the beach, new bedding, bedspreads curtains and more in addition to new paint and large 3D hibiscus on the walls in the cabanas.
However, the most devastating event in the history of Ramon's Village Resort occurred on August 27, 2013 when a fire gutted nearly 70% of the resort including destroying 29 cabanas along with Pineapples Restaurant, the gift shop, offices, laundry and storage areas. Faced with devastation on a scale not often seen on the island of Ambergris Caye, it would have been easy for owners Richard and Gina Headrick to fold up their tent and call it quits. However, that's just not in their DNA. On August 29th, Richard Headrick stood amidst the ruins of what was Ramon's Village and addressed a demoralized staff of employees and boldly proclaimed "Ramon's Village will be rebuilt!" Over the course of the next 101 days using three work crews with over 300 local craftsmen working 18 hours a day, 7 days a week, Ramon's Village Resort was rebuilt and landscaped and any hint of a fire totally erased. During the rebuild, many guests who had reservations came and stayed at the section of the resort that was undamaged so that they could help support our employees. In fact, employees from all sectors of the resort joined with the construction crews to help rebuild the resort so that they could return to their normal jobs at Ramon's even faster. It is a feat that no one thought possible; however, the resort was fully opened to guests on December 23, 2013 and Ramon's was 100% back in business. Despite hurricanes, renovations and fires, the one thing that remains constant at Ramon's Village is the staff. Several members of our staff have been with us over 20 years, and many more have been here 10 to 15 years.
We are grateful to hear comments that Ramon's has "the best location," "the best beach," "the most beautiful landscaping," "the most unique accommodations," etc. But without a doubt, the comment we hear the most and are most thankful for is, "Ramon's has the best staff in the world!" We agree! We are blessed with wonderful people who make it their mission to make your experience at Ramon's Village Resort the very best possible.
We hope your visit will be enjoyable and we all look forward to seeing you soon, in the land-of-make-Belize, mi amigo!