Beach Picnic and Sailing Cruise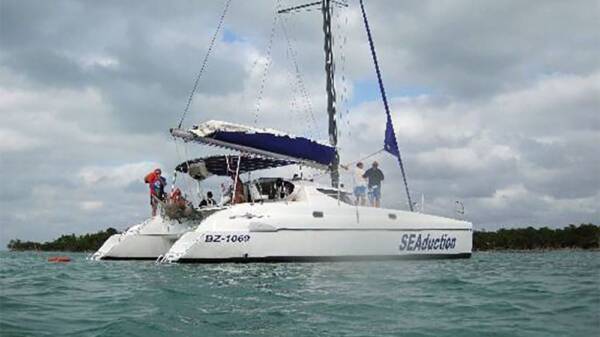 Climb aboard our thirty-eight foot catamaran and sail the high seas, retracing the route of those who harvested the coconut crops for English merchants in the 1600s. Millions of coconuts were harvested each year and sent to England for their bakeries and restaurants. Just imagine pristine beaches lined with virgin coconut palms as far as the eye could see. It must have been something, huh?
Around lunch, your skipper will anchor near the coral rich Mexico Rocks; a popular destination that is perfect for beginner and advanced snorkelers. You won't believe the beauty and color of this incredible coral forest!
When your snorkeling experience is complete, you will board your vessel to the alluring aroma of barbecue fish, chicken and shrimp with all the trimmings which will be served on deck. (Lobster and conch will be on the menu, when they are in season.) After lunch, a nap, sunbathing or another dip in our crystal clear water is part of the agenda.
The cruise home will be leisurely and very relaxing as the waves splash lazily against the hull, whispering thank you, thank you, thank you for coming to Belize.
Trip departs Ramon's Village dock at 9:00AM and returns at 4:00PM. Requires a minimum of six persons or you can pay an additional fee and go with less than the minimum. Bottled water, soft drinks and lunch are included.