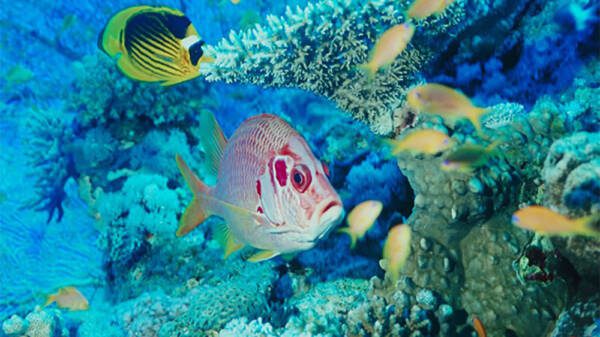 Ever been to Grandma's house? Remember how comfortable you felt when you were there? How warm it was in the winter and how breezy and fresh it was in the summer? That same lazy, laid-back charm is what you'll find at Coral Gardens. Beautiful fan coral dances lazily as it beckons you to enjoy its beauty.
No one will ever forget their first look at the "dancing fans" of Coral Gardens and the teeming, exotic tropical fish that live among them. Those memories will never fade. The memories you'll make as you explore the majestic Caribbean of Belize will forever be highlighted by the beauty you experience in this snorkel paradise suitable for any age and level of expertise.
Trips depart Ramon's Village dock at 9:00AM or 2:00PM and last about two and a half hours. Requires a minimum of two persons or you can pay an additional fee and go with less than the minimum. Bottled water and soft drinks included.