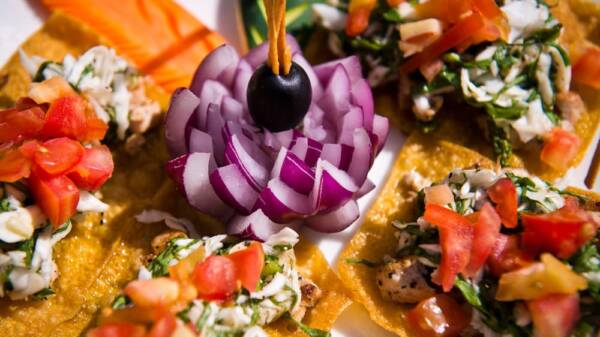 Pineapples On The Beach
Sometimes it's more fun to "go out" to dinner. That is definitely not the case at Ramon's Village Resort. Pineapples On The Beach is our on-site restaurant and is, without question, the best place to eat on the island of Ambergris Caye! Pineapples is not an enclosed, stuffy, run-of-the-mill eatery. The breakfast, lunch and dinner menus all have a wide variety of selections to choose from, in addition to the daily specials.
The food is just one reason to come to Pineapples; the location and the view are two more good reasons, but the best reason may be to meet the wait staff. You will love them!
Pineapples is right on the beach and is open air. Your view of the Caribbean Sea is in full focus. Pineapples' thirty-five foot tall thatched roof excites the imagination as to how the original islanders lived.
A large Mayan stone head, over sixteen foot tall, overlooks the indoor dining area from its lofty position surrounded by statues of other Mayan gods and ancient images. Plenty of tropical plants give you a magical feeling of satisfaction even before your food arrives.
Don't want to eat inside? Then make yourself at home under one of our outdoor, thatched roof palapas. You can't get any closer to the beach than Pineapples' beach side veranda because you're actually dining on the beach! The verandas are surrounded by swaying coconut trees, providing additional shade for our outdoor dining guests.
Thousands of positive comments come to us year after year from guests and patrons complimenting Chef Rommy Kie, and his superb culinary staff for the delicious food and excellent service they received. "Awesome!", "Perfect!", "Fabulous!", "Outstanding!", "Wonderful!", "Delicious!", "Beyond our expectations!", "You guys made us feel like family!", and "We'll be back!" are comments we hear quite often.
The wide variety of cuisine will captivate your fancy too. Whether it's our signature "Steak On A Stone" or the boss's favorite, the "Pineapple Boat," you will agree that Pineapples is the best on the island. Enjoy fresh local seafood and prime Belizean Beef prepared to your liking. Join us Tuesday nights for our beach barbecue and dance the night away to the sounds of Will and Dale. Enjoy "On A Stone" cooking for two and live music by Man At Work every Saturday. Relax with a leisurely Sunday morning buffet while listening to Barbara's soothing Latin classics.
We're open for breakfast, lunch and dinner and anytime in between. You can't beat the wonderful atmosphere and genuine hospitality of our all-Belizean staff!
Pineapples On The Beach really is outstanding!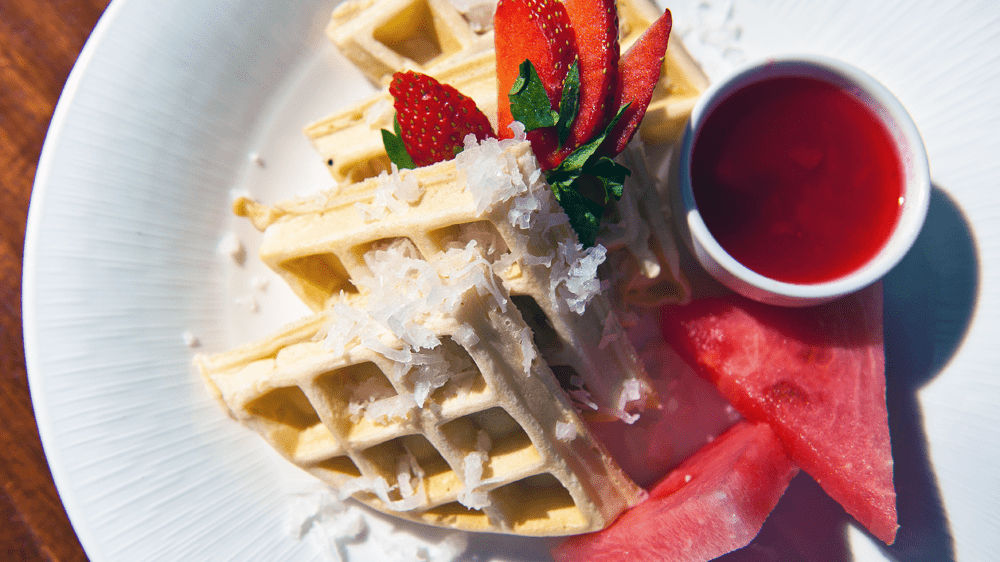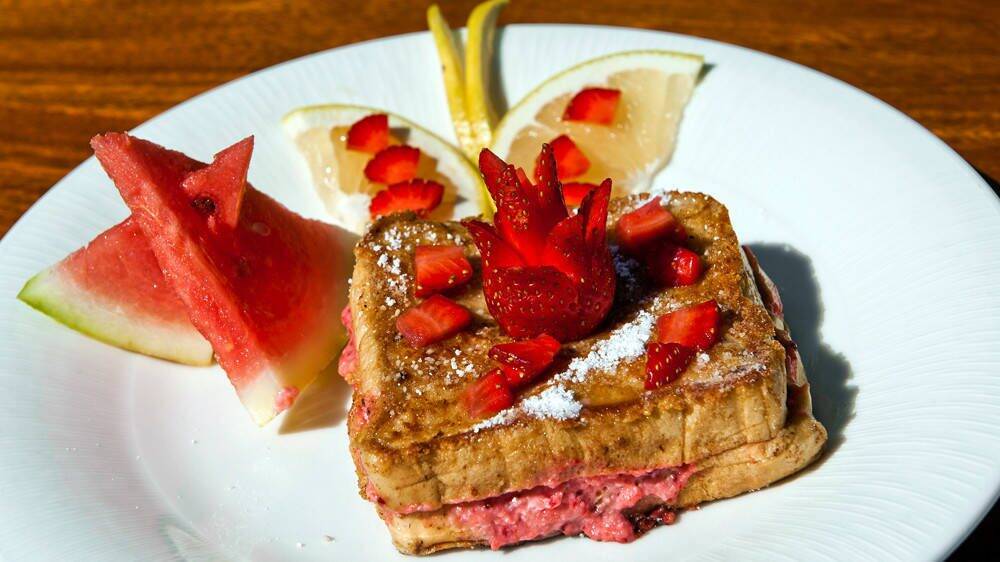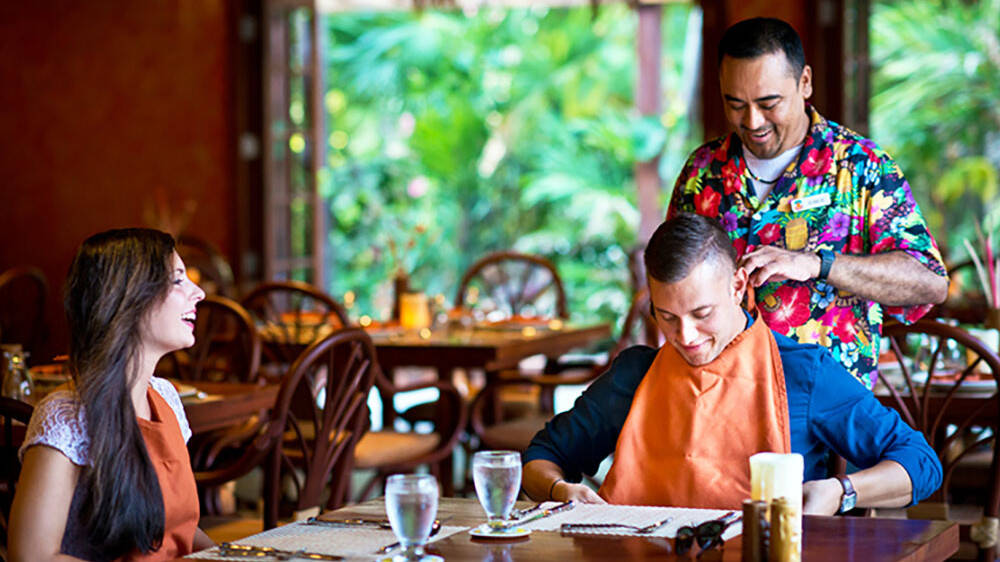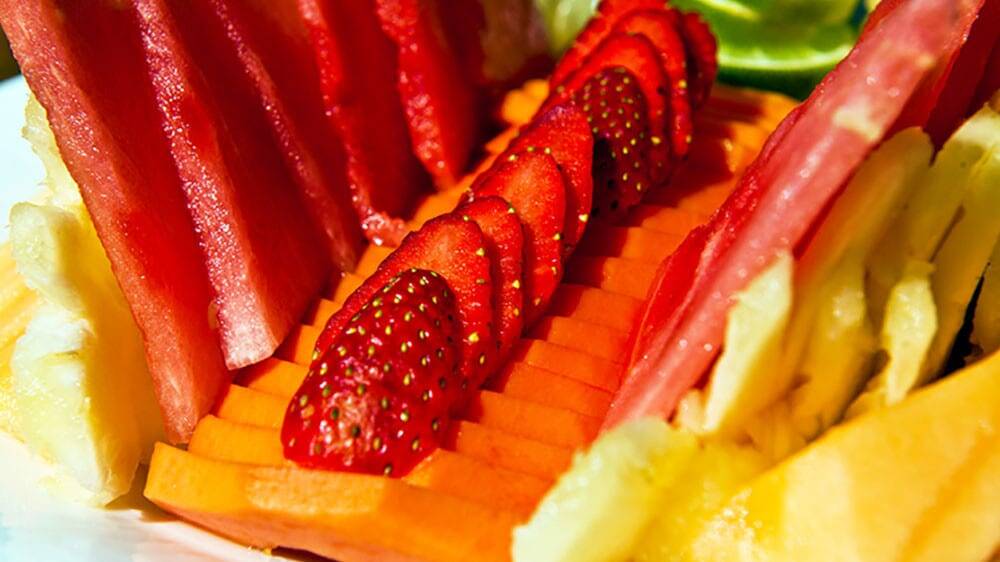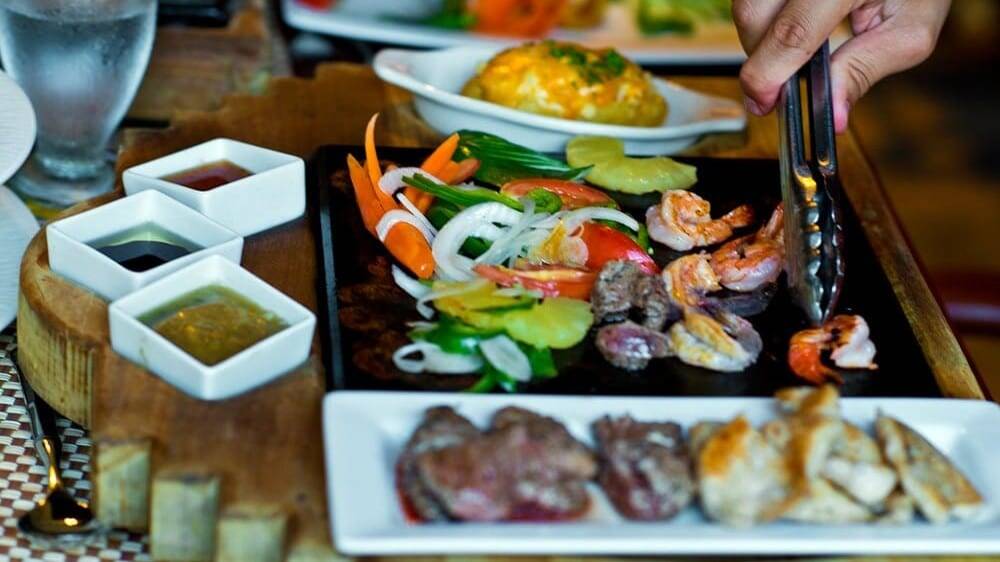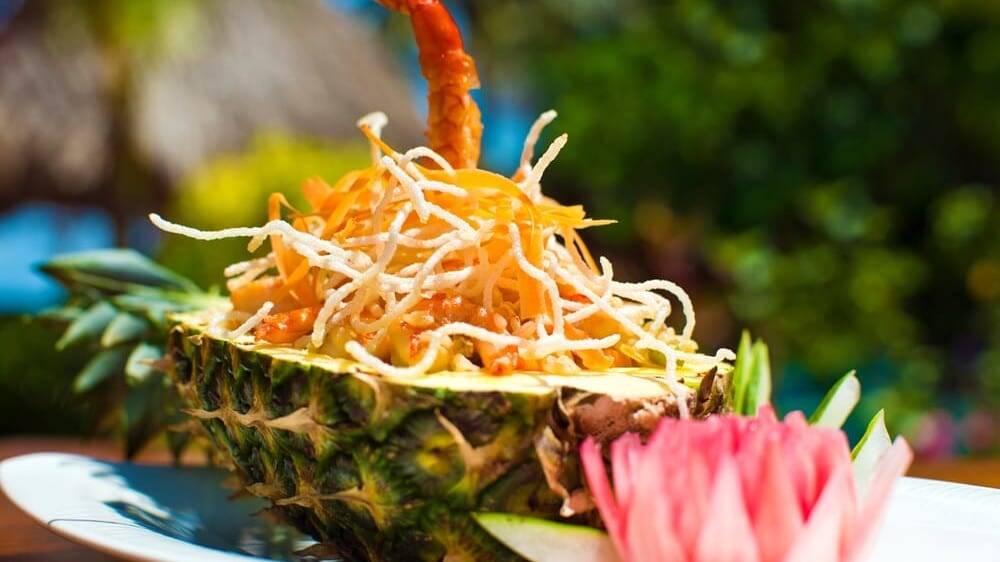 Tropic Al's
Enjoy specialty coffee and fresh fruit smoothies at Tropic Al's! Located poolside at Ramon's Village, Tropic Al's offers a dazzling selection of fruit smoothies and gourmet coffee selections that will please even the most discriminating beverage critics.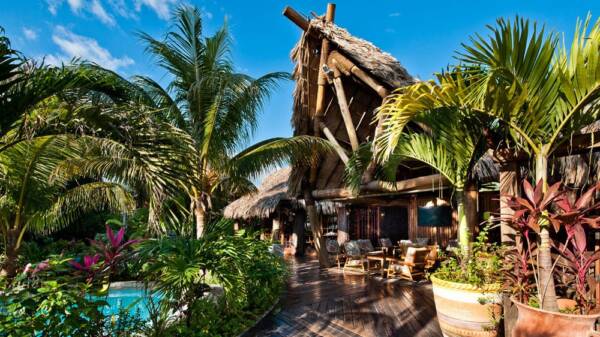 Our unique selection of Tropical Fruit Smoothies feature only Belize's finest fresh fruits. Professionally trained by the Seattle Barista Training Academy, our baristas create wonderful specialty coffee drinks using fresh ground coffee provided by Caye Coffee Roasting Company in San Pedro. Caye Coffee utilizes the Diedrich IR-12 roaster which has become known as one of the best roasters in the world. This is primarily due to it's design and it's ability to provide consistent roasting capability. Couple that with only the finest high elevation Guatemalan beans and you have the components of an aromatic and delicious coffee product that is served especially for our guests.
Come join us at Tropic Al's, and enjoy outstanding fresh fruit smoothies and specialty coffee with a fabulous view of the Caribbean Sea. Come join us at Tropic Al's, and indulge your taste buds today!