Some of the best snorkel sites in the world are located just off the coast of Ambergris Caye, so take advantage of a good thing while you can and see as many of them as possible while you're here!
There are many different types of snorkeling trips to choose from. Some sites showcase many varieties of fish, while others are rich with coral. Some trips include a little fishing and a beach picnic, while others include "swimming with the sharks." Whatever your personal preference, we at Ramon's Village Divers take pride in helping you select the snorkel adventure that is perfectly suited for you.
A very important note: Our beautiful coral has been around for thousands of years and is actually a living organism. Because we respect the world's second largest barrier reef, we ask that you help us take care of it by not touching it. When you see it close up it's easy to recognize, it is truly the Creator's masterpiece.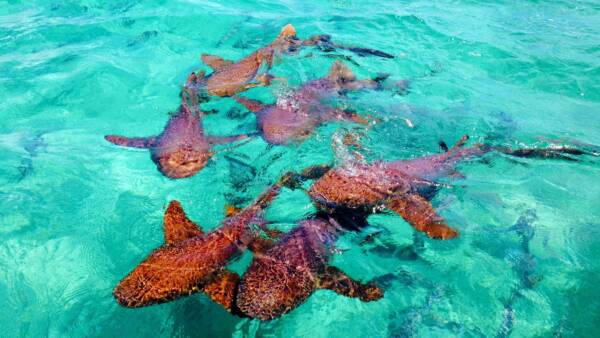 Hol Chan is our most popular Snorkel Adventure. As a matter of fact, it is the second most popular dive/snorkel site in Belize. Thousands of large and small fish inhabit this magnificent underwater National Park. The reef system that borders Belize was recognized as a…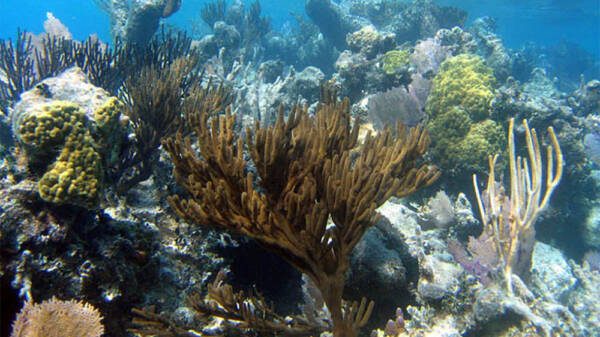 Rendezvous at Ramon's Village Divers a few minutes before departure to give yourself enough time to gather your equipment. Then hop on board one of our comfortable and uncrowded dive boats and enjoy the scenery as you head north toward this wonderful snorkel site-Mexico…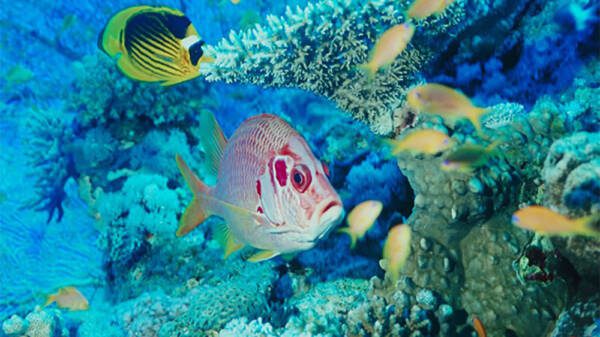 Ever been to Grandma's house? Remember how comfortable you felt when you were there? How warm it was in the winter and how breezy and fresh it was in the summer? That same lazy, laid-back charm is what you'll find at Coral Gardens. Beautiful fan coral dances lazily as…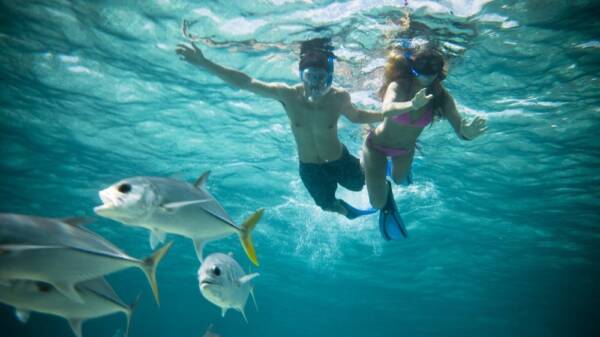 Fourteen miles southeast of Ambergris Caye lies the island of Caye Caulker. Five miles long and one mile wide, this quaint island has been a destination for backpackers and ecological minded travelers for as long as we can remember. The general population is mixed…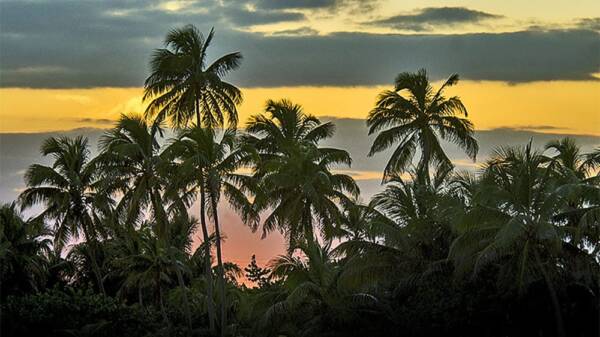 As the sun begins to set, the large fish begin to enter Hol Chan through a twenty-eight foot deep cut in the reef. They know that the shallows and coral outcroppings that exist inside the cut provide their meal for the evening. Thousands, if not millions, of small fish scurry busily…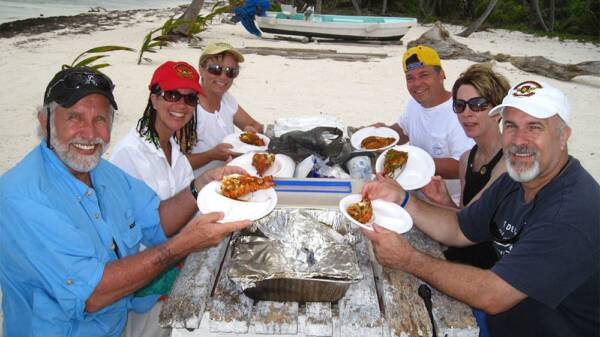 When the owners of Ramon's Village bring their guests down for a visit, the Beach Picnic is always on the top of their "things to do" list! Over 1500 years ago, Robles Point served as an outpost for the Mayan Indians who occupied the north end of Ambergris Caye.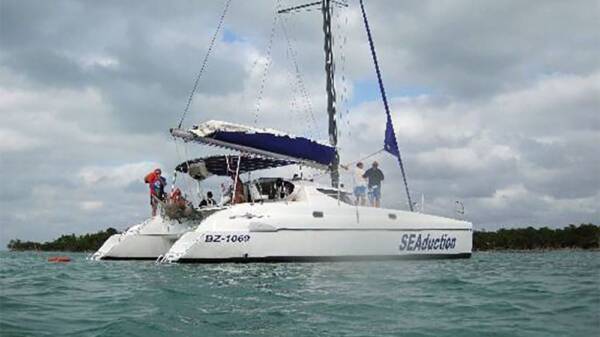 Climb aboard our thirty-eight foot catamaran and sail the high seas of adventure toward the north, retracing the route of those who harvested the coconut crops for English merchants in the 1600s. Millions of coconuts were harvested each year and sent to England for their bakeries…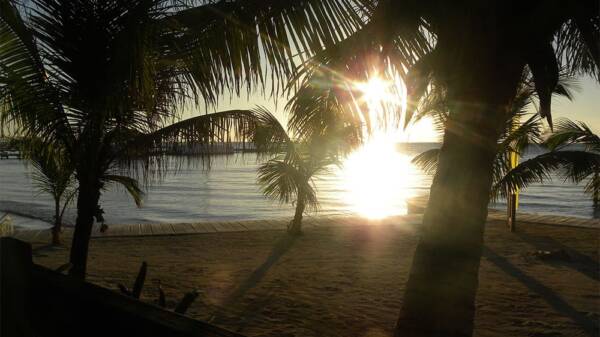 Feel like Leonardo and Kate as they stood on the bow of the Titanic! Remember how he climbed up on the bow railings and then, as if he were Rocky Balboa, held his hands and arms skyward and shouted, "King of the World." You, too, can be exhilarated to unbelievable…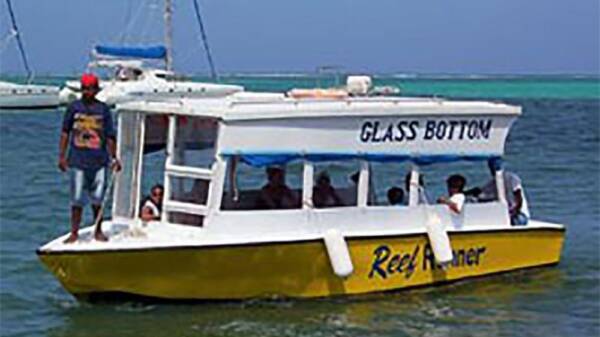 Senior citizens and kids will love this trip. As a matter of fact, the whole family will love this trip! All you have to do is get on board and we'll do the rest. A brief twenty minute ride to Hol Chan Marine Reserve is enjoyable, and there are lots of things to see on the…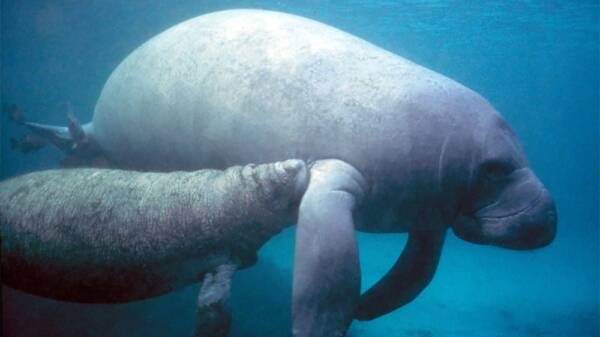 Join us for a leisurely twenty minute boat ride to our next door neighbor, Caye Caulker, where your guide will search out the Manatee in the shallow waters behind the Caye. Enjoy an hour long snorkel with the Manatee before heading to Coral Gardens for a second snorkel stop…