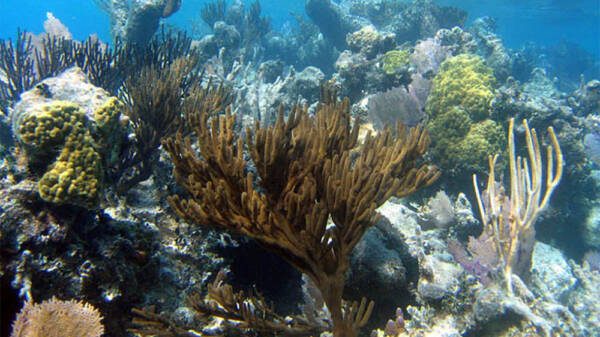 Rendezvous at Ramon's Village Divers a few minutes before departure to give yourself enough time to gather your equipment. Then hop on board one of our comfortable and uncrowded dive boats, and enjoy the scenery as you head north toward this wonderful snorkel site, Mexico Rocks.
Huge brain coral, the likes of which you may have never seen before, are everywhere at Mexico Rocks. This is one of our most requested snorkel trips. The water is crystal clear, and hardly any current is ever present to restrict your snorkel experience. Large outcroppings of coral, some protruding above the surface, are home for millions of small fish, lobster, conch and an occasional sea turtle.
After a light snack and a cold beverage, your Ramon's Village Divers skipper will take you to Tres Cocos, and if you're up to it, your guide will let you snorkel parallel with the reef as you drift southward toward Ramon's Village Resort. Your guide will accompany you in the water while your skipper follows you at a safe distance. Hop back in the boat anytime you're ready, and be chauffeured back to Ramon's Village.
Trips depart Ramon's Village dock at 9:00AM or 2:00PM and last about two and a half hours. Requires a minimum of two persons or you can pay an additional fee and go with less than the minimum. Bottled water and soft drinks included. A $10 USD park fee is required.