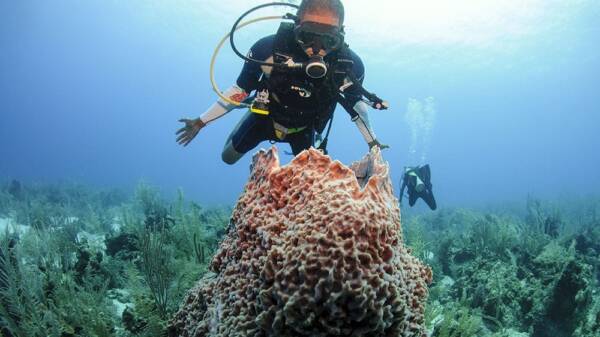 When God created the heavens and earth He was exceptionally generous with the tiny nation later to be known as Belize. Blessed with both the World's Second Largest Barrier Reef, at 186 miles, and three of the four living atolls in the Western Hemisphere, Belize is a Scuba Diver's Paradise.
Because of its spectacular dive sites, Belize attracts divers from around the world and the Ramon's Village Divers' dock is the perfect launching point for any underwater excursion.
Ramon's Village Divers is the oldest and most respected dive shop in all of Belize. Rick Sutherland has managed our shop since 1989 and employs only the best of "Belize's Best" divers to care for our guests. We have been a PADI 5 Star IDC Resort since 2008.
From exploring Jacques Cousteau's world-famous Blue Hole to the enjoyment of the undersea wonders of Lighthouse Reef Atoll and the Turneffe Atoll, to the incredible beauty of Hol Chan Marine Reserve and the unforgettable heart-pounding adventure of "swimming with the sharks" at Shark Ray Alley, you'll never see anything like this again. We truly do have an extraordinary collection of God's spectacular trophies in His underwater showcase of wonderful things.
Ramon's Village Divers maintains a fleet of four skiffs ranging in size from twenty-eight feet to thirty-four feet. These boats are used for dives along the Belize Barrier Reef in the vicinity of Ambergris Caye and carry up to eight divers plus crew. The close proximity of the Barrier Reef, just over a quarter mile offshore, allows us to choose from thirty or forty named sites within a five to fifteen minute boat ride from our dock. Ramon's Village Divers offer daily trips at 9:00am, 11:30am and 2:00pm to dive sites along the Belize Barrier Reef adjacent to Ambergris Caye.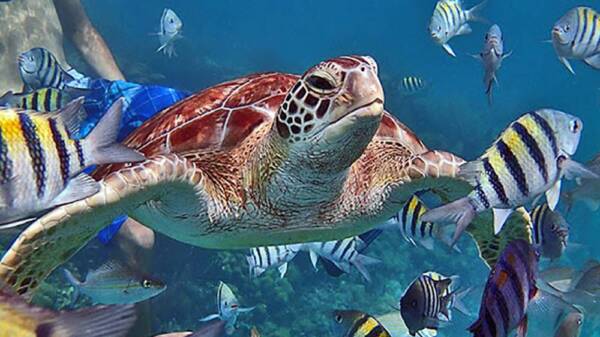 Since the dive sites are within minutes of our dock, we return to our dock between dives to exchange scuba tanks and fulfill your surface interval requirement. This allows our divers to choose any combination of dives each day. Ramon's Village Divers also offers its guests double or triple tank dives along the Belize Barrier Reef. Our dive sites offer both the novice and experienced diver incredible dive opportunities. Our dive masters and dive guides will customize your dive based upon your skill level.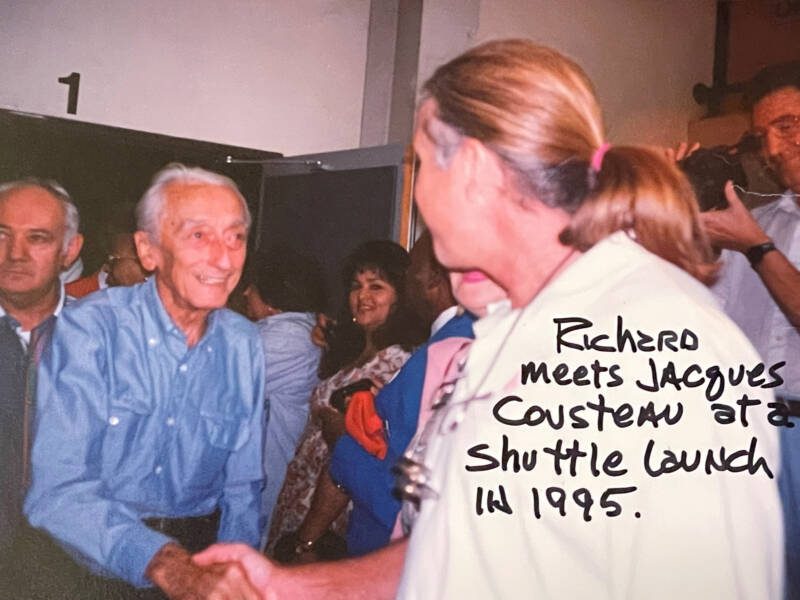 The Miss Gina, our Pro forty-two foot dive boat, carries up to sixteen divers plus crew making it an excellent choice for dive groups and can also be used for dive trips to the Turneffe Atoll. The Lady Grace, our Newton forty-six foot dive boat, can accommodate up to twenty-four divers plus crew and provides a comfortable outing for those wanting to dive Jacques Couteau's Blue Hole.
Ramon's Village Divers also offers a full slate of PADI Scuba Courses or we accept referrals from other certification organizations such as NAUI, SSI, YMCA and NASDS for completion of entry-level training. If you have your own dive gear, feel free to bring it with you. If not, our dive shop is equipped with an excellent selection of scuba gear for sale or rent. Either way, we provide lockers for dive gear situated right on the dock. We also provide on-site tank refills, including Nitrox, at Ramon's Village Divers.
A full staff of PADI professional instructors and dive masters ensure a dive experience unequaled anywhere in Belize, or for that matter, the world! Ramon's Village Divers will treat you like family from the time you set foot on our 400-foot long dock until the time you say goodbye. With us, you never have to worry about a thing. Ramon's Village Resort is known as the Jewel of the Caribbean. Our dive masters and dive guides know that you, our guest, are the real treasure and we will all do our best to give you the best dive experience you've ever had.