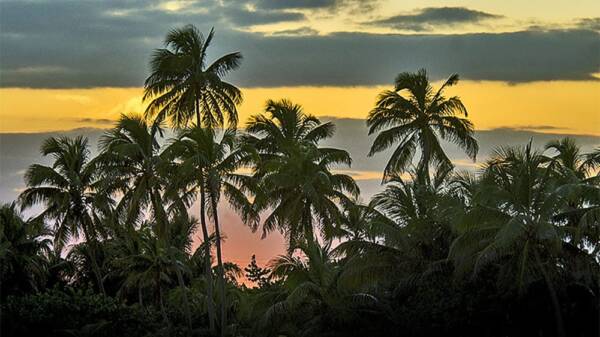 As the sun begins to set, the large fish begin to enter Hol Chan through a twenty-eight foot deep cut in the reef. They know that the shallows and coral outcroppings that exist inside the cut provide their meal for the evening. Thousands, if not millions, of small fish scurry busily as darkness overtakes them. Snuggling close to the giant coral heads, these small fish hover, precariously still, as they avoid the larger fish, which are searching for their supper. Green moray and spotted eels are sometimes seen, as are sleeping sharks and octopuses. In case you don't know it, there are very few places on earth where you can see a sleeping shark; Hol Chan, at night, is one of them.
As your underwater light illuminates our crystal clear waters, you'll be blown away by what your eyes behold. Everything comes alive at night, even the coral takes on new dimensions and color as your light illumines every inch of this underwater paradise.
Before you end your dive, be sure to venture into the cut itself and snorkel over hundreds of rays as they cover the sandy bottom as if they were blankets. It's an amazing site to behold and to photograph.
Time varies with the season. Departs Ramon's Village dock about 5:00PM and returns about 7:30PM. Requires a minimum of two persons or you can pay an additional fee and go with less than the minimum. Bottled water and soft drinks included.