All you need to do is say, "I DO"!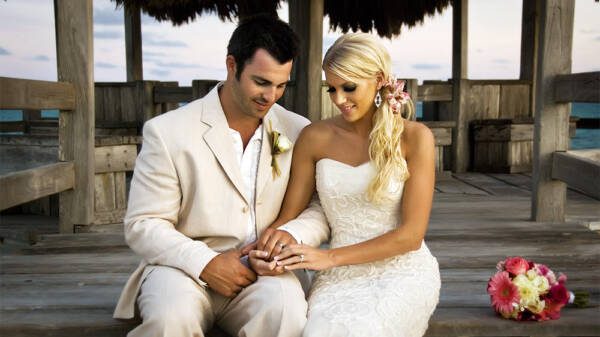 Ready to tie the knot? Don't worry, be happy! Let the wedding planners at Ramon's Village show you how it's done, Caribbean style!
Ramon's Village is the ultimate tropical island setting for the wedding of your dreams! Begin your romantic new adventure surrounded by crystal white sand and intimate manicured gardens while palm trees sway in the gentle breeze. Lavish floral archways, corsages and bouquets are delicately hand crafted from native flowers of your choosing.
The staff at Ramon's Village offers many years of experience in wedding planning and are ready to assist you with every aspect of your wedding. What better place to begin the rest of your lives together than here in paradise; you can Belize it!
Wedding Packages offered include:
*A Belize Marriage License is required. Both parties must be in Belize a minimum of three business days before your license can be issued. Proof of citizenship and entry date into Belize is required. A valid Passport is the best way to meet this requirement. If either party is divorced or widowed, a complete certified original divorce decree or death certificate must be presented. Blood tests are not required. The above documents need to be provided to the Front Desk at Ramon's Village at check in. You must have two witnesses for the wedding ceremony which may be family, friends, hotel guests or Ramon's staff members.